The best way to feel less nervous and rest a little easier before your shoot is to get yourself totally prepared. If your up-coming photoshoot has you feeling a little anxious or intimidated, here are a few preparation tips that will have you feeling more confident and ready for the experience of a lifetime!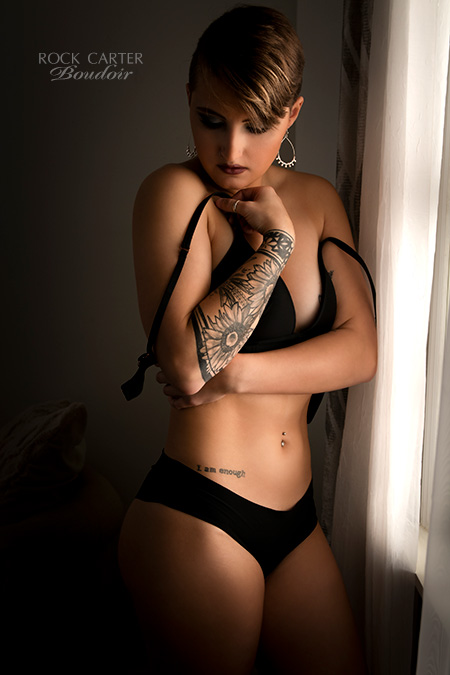 Check out my
Photo Gallery
and
Instagram
pages for tons of inspiration and ideas. You will see how other women have embraced their femininity and beauty while shooting with me. You should also flip through your favorite glamour magazines or search boudoir images online to discover new ideas and concepts that you might like for yourself. Don't be afraid to gather a collection of images and share them with me so that I can get a feel for the concepts and looks that appeal to you the most.
Plan Your Wardrobe
Decide what outfits you want to wear for your shoot. Pick items of clothing that make you feel most sexy. This doesn't have to be only lingerie. It could be a pair of jeans that compliment your curves nicely or some high heels that make your legs look amazing! Find what makes you feel good and pack it up to bring with you!
You should definitely invest in at least one cute bra/undies set that makes you feel super sexy and complements your body type. It can be photographed alone or paired with any of the other clothing items or accessories you bring with you. For more ideas on clothing, check out the "
What To Wear
" page.
Plan your travel clothing
You should also plan what you will wear to the shoot. Be sure to wear loose-fitting clothing to your appointment so that you can avoid any indentations and marks on your skin from straps, elastic, etc. (definitely avoid wearing high socks and high boots to your session)
Personalize the shoot
Pack something meaningful to you. This is an excellent way to personalize your photoshoot and make it truly about "you".
Make this event all about you!
This will be a time to remember so do whatever it takes to make this boudoir session the most rewarding and unforgettable! This is a celebration of all that is YOU and you deserve the best that this experience has to offer! Reward yourself for taking the leap and feel good about it! Buy that beautiful lingerie piece that you have had your eye on and/or consider that larger wall art or photo album product we offer.
Communicate with me (your photographer)
Don't be afraid to communicate any of your anxieties and concerns
with me ahead of time. Your comfort is priority and I am always happy to make time to discuss these things with you. The more you communicate and the more questions you have answered, the more comfortable you will feel (which will result in better looking images).
If you are thinking about having a facial,
You should do this at least 2 weeks before your session date to eliminate having any possible skin irritations during your shoot.
A Week Before Your Shoot . . .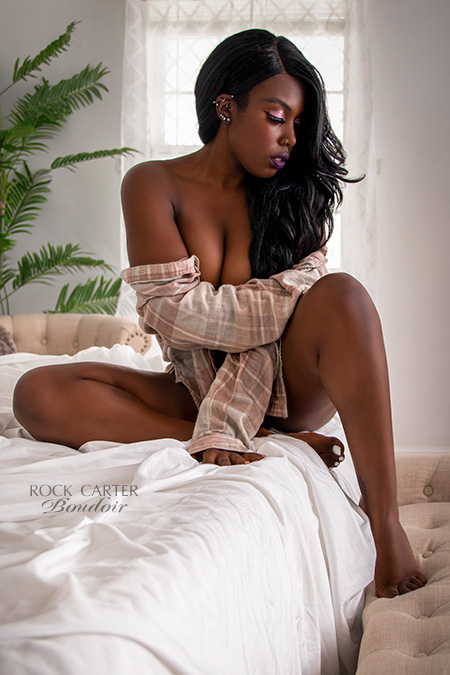 Do the things that make you feel pretty
Within the week leading up to your big day, make sure you
do all of the things that make you feel fabulous and most confident
about your appearance. Any eyebrow maintenance, root touch ups, haircuts, waxing, etc. should be scheduled several days in advance of your session. This gives you time to make adjustments for any mistakes that might occur and also eliminate any redness or skin irritation before your shoot.
Use lip balm regularly on the days leading up to your session to ensure your lips are well moisturized.
Waxing is excellent but should be done more than 2 days before your session to avoid any redness or blotchiness on your shooting day.
Treat yourself to a manicure and pedicure.
Shave / wax few days before to avoid red spots.
Moisturize your body often and use natural scrubs a few days before your shoot for healthier looking skin.
Stay out of the sun if you are prone to sunburn! Red, blotchy skin will not look flattering but pale skin can be warmed up after the shoot in post-production.
Hydrate, Hydrate, and Hydrate some more!
Consuming plenty of water in the days leading up to your session will leave your skin luminous and looking healthier. If you are worried about retaining water, it is advisable to lower your salt intake and avoid drinking alcohol.
Avoid things like coffee and alcohol as much as you possible as these things will dehydrate your skin.
Pack Your Bag In Advance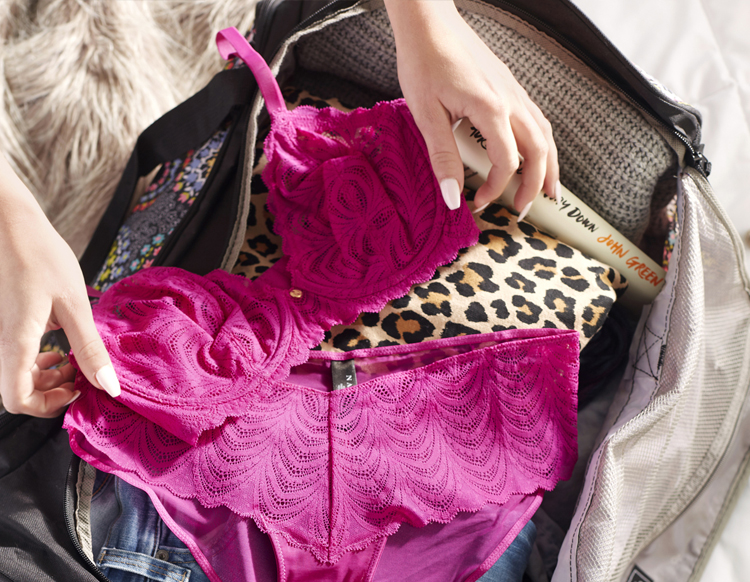 Get everything ready at least one week before your shooting date to avoid any last minute stress. This will also leave you room to remember anything you might have missed. I recommend you pack-up at least 4 or 5 outfits to bring for your photo session (It is always good to have extra options).
Be sure to include a backup pair of stockings just in case you get a run in the ones you plan to wear.
Try on all of your clothing items before you pack them to be sure that they fit properly and look exactly how you want them to look on your body.
Be sure to cut out all tags from your lace or sheer clothing including the launder instructions. These tags can ruin otherwise flawless photographs.
Steam or iron your clothing and hang/fold them properly so they keep their shape while you travel to your photoshoot.
If you have opted to use our professional hair stylist
Be sure to wash your hair one or two days before the shoot (but NOT the same day). It will be easier for our stylist to work with it.
The Day Before Your Photoshoot . . .
Bathe, shave and moisturize your total body.
Double-check everything is properly packed and ready for the shoot: Clothing, Heels, Jewelry, Accessories, Props, Body lotion, etc.
Allow yourself plenty of time to get to the studio without stressing. Check weather and traffic reports to ensure you have allotted enough time for unexpected delays.
Plan for a good night's sleep (7 to 8 hours is ideal) and be sure to moisturize your skin before bed.
PLEASE DO NOT SPRAY TAN !
The Day Of Your Photoshoot . . .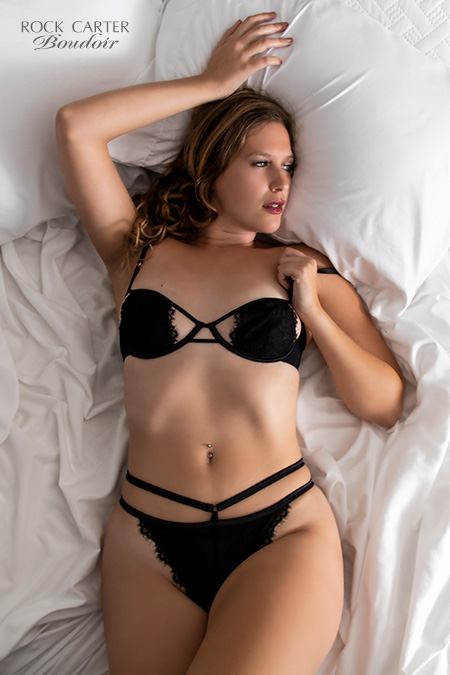 Eat a light healthy breakfast / or light lunch before the shoot (Being hungry during your shoot is counterproductive. You will run out of much needed energy and it often makes your stomach more bloated).
Stretch out, limber up, and get ready to arch and curve your body for photos!
Remember to use (and bring) clear deodorant please.
If you didn't find time for a manicure, stick on nails from im-press manicure are a good choice! You can find these at local stores such as Target, Walmart, Ulta Beauty, Bed Bath and Beyond, and even Safeway.
Arrive with a clean, moisturized face, and lips (very important!).
The most important thing to remember is to take a breath and relax your mind. You will enjoy yourself and take amazing photos.