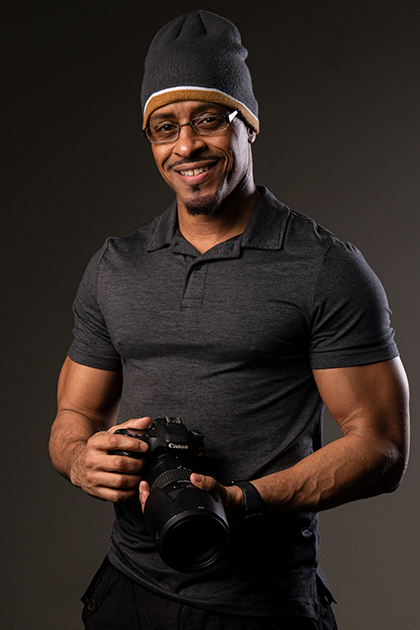 Hello!
First, I'd like to say thank you for visiting my website and that I appreciate you taking the time to read more about who I am.
I have over 15 years of experience as a professional photographer and my specialty is sensual portraiture. I find that one of the most rewarding things about working in this style of photography is seeing the level of empowerment and confidence that I give my clients through the art that I create for them.
I am known for my down-to-earth, friendly, good-humored personality as well as my ability to bring out "sexy" in the shyest of women. What I hear the most is that I give excellent coaching, feedback and encouragement, which is something I take great pride in. I believe that my years of experience as a Self-Defense instructor and Personal Trainer gives me an enhanced ability to relay easy-to-follow instructions when it comes to posing, body posture, movement, and facial expressions. My methods produce amazing results time and time again and your final images will be a work of art that you will be proud of!
Feel free to read my
Client Testimonials
to see what my past clients have said about their experiences working with me.
You are beautiful and sexy just the way that you are and I will prove it to you!
I aim to make you
fall in love with yourself
. It's not just a slogan. Out of all of my experiences in life, one of the things that I find to be most rewarding is assisting in someone's growth and seeing the moment that they realize their own self-worth. Over the years, I have come to realize the profound impact that an amazing Boudoir experience can have on a woman's self-esteem and her level of confidence.
Your comfort and relaxation is the key…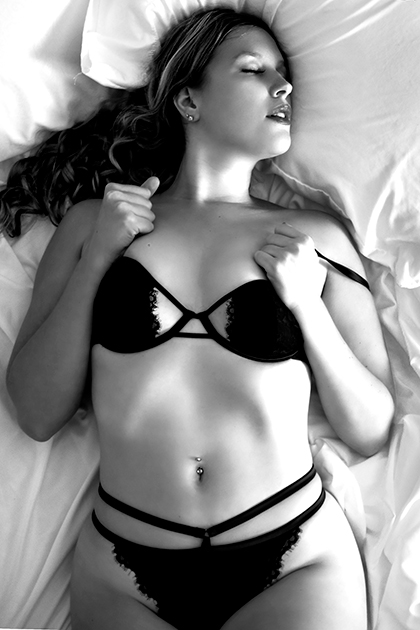 Although "life's best moments usually happen outside your comfort zone", I am a firm believer that the best Boudoir photoshoots happen when the client feels comfortable with the photographer. Whenever I conduct a photo session, my #1 goal is to establish a good connection and comfort level with my client, allowing her to relax and fall into her role as "the supermodel"!
I am fascinated by creative lighting and creativity in general. This drives me to always think outside of the box and develop visually pleasing concepts that keep your images interesting and eye-catching. I am also inspired by feminine beauty and I strongly feel that the female physique is "art" when photographed the right way. No matter what you decide to wear (or not wear) for your boudoir shoot, I will find the best lighting, concepts and poses to fit your look and create images that you will cherish for a lifetime.
Even if your session is meant to be a gift for someone else, Boudoir is the ultimate way to celebrate YOU and I am confident that a Boudoir Photo Session with me will be an amazing, fun experience that you will never forget.
Contact me
today and let's get started! I look forward to working with you!