When I pulled up to the studio parking lot I was a bit nervous, but after going inside, meeting Rock and interacting with him, all of my concerns disappeared!

Rocks professionalism and quality of work was one of the best things about my boudoir experience. He made the session feel very personalized and utilized information from our initial phone consultation throughout the shoot! He was so prepared and knew many of the poses he wanted me to do ahead of time!

The makeup artist did great "natural" and "night time" looks for me. Makeup is a big part of the overall look of the pictures and she nailed it!

If Boudoir photos are something you've been thinking about getting, DO IT, but do it with Rock Carter Photography!! He is super professional, an expert in his field, and exceeded all of my expectations!!

The pictures turned out so great that it was hard to narrow down and the products came out amazing and classy!!! Working with him was one of the best experiences! You won't be disappointed! I left feeling confident, sexy, beautiful, and SO excited to see the final products.

Boudoir albums make great gifts too for your significant others!!!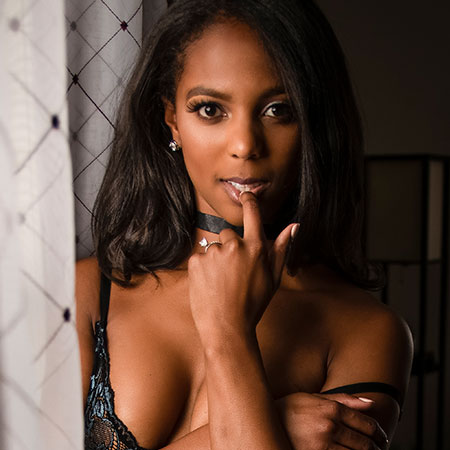 Hillary Johnson |
Rock has this way of making you feel extremely comfortable. He's very professional, shows you the shots he is getting as he's taking them, and is just overall a fantastic photographer. He is also straightforward, yet nice, and is extremely easy to get along with. I highly recommend taking any advantage he will give you to get in front of his camera!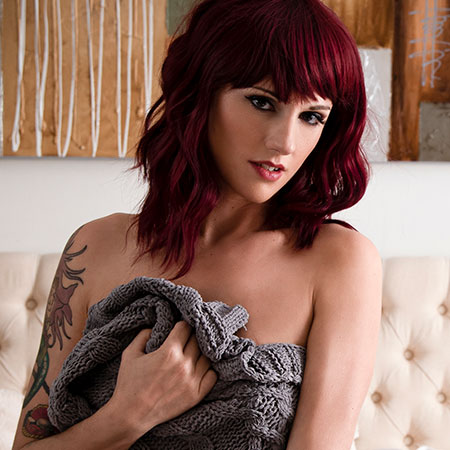 Courtney |
Thank you so much for your great work! Your care and expertise have made me look so good in every photo! Great communication and you have an eye for detail. Anyone that works with you is very lucky, You sure know how to make a girl feel beautiful and special! On a scale from 1 to 10, your like an 11!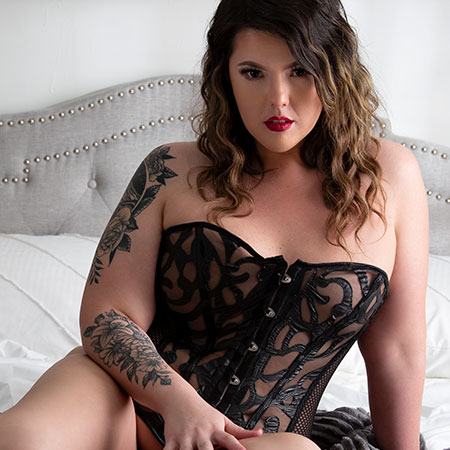 Jade Balentine |
Aspiring Model
Rock is very professional and his knowledge of proper lighting and exposure, his determination to get proper shots, and his professional equipment was all very impressive. I feel that his boudoir shots are more detailed and creative than most.

His studio setup is badass... large, impressive and well-staged (like a playground for creativity). I was very comfortable there and easily inspired. As soon as I walked inside and saw all of the creative possibilities in the Boudoir and Fine-Art studio sets, I felt like a kid in a candy store!

Before the shoot, I was actually concerned that I wouldn't be prepared with the right outfits to create a look that came together in a photogenic way. During the outfit selection process, I was happy to see that Rock not only had a great eye for putting things together but also had some wardrobe pieces in the studio that I could use for the my shoot!

I recommend shooting with Rock Carter and I guarantee you will end up with images that are beautifully taken and retouched in a way that will make you look your best sexy self.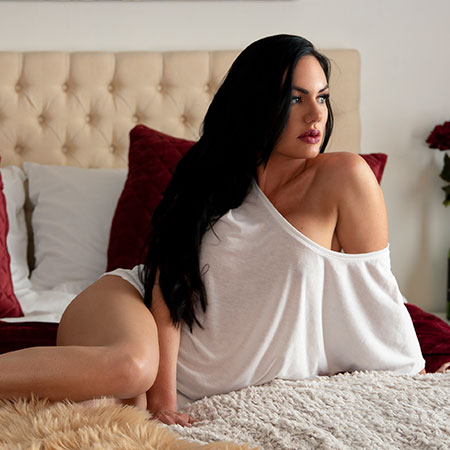 Crystal Rodriguez |
I didn't think I had the "look" for this type of photoshoot but I was wrong. The photographs from my session were stunning! Rock was able to capture my best features and showed me that, with a little coaching and patience, we all have the potential to be supermodels! My 5 hour session left me exhausted but I left the studio feeling confident and inspired by the experience.

The process of Rock assisting me with selecting my outfits, along with the makeup artist creating my boudoir look, made me feel like I was a supermodel. Before the shoot began, I enjoyed Rock's modeling "crash course" on posing. The patience that he exuded during the first hour of shooting, as well as the background music, helped me to relax and get comfortable with the camera.

One of my favorite parts of my boudoir session was when Rock paused to show me a preview of a shot he took on the back of the camera. It was a raw shot that was perfectly imperfect! I radiated in the photo and it made me relax and trust that he was posing me in ways that brought out my best.

I would recommend that you use a Rock Carter photography session to pamper yourself with an unforgettable Boudoir experience that will remind you that self-love, confidence and the celebration of your body takes priority. The session will let you fall deeper in love with who you are and awaken and/or reveal your confidence in your personal and professional life. Rock Carter's patience and professionalism will let you step out of your comfort zone & enhance your confidence, providing you with an invaluable fulfilling experience. Go for it and celebrate your natural beauty!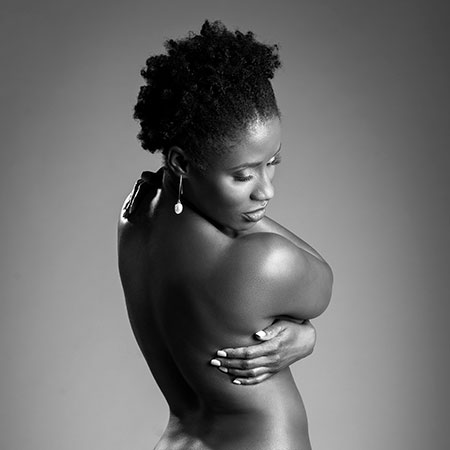 Kay |
I had never done anything like this before so I was nervous about the process and, to be completely honest, I was nervous about working one-on-one shooting sexy photos with a man I didn't know . None of those worries continued once we got started. Rock was respectful and patient. He made me feel very comfortable and way more beautiful than I thought possible. Also, he did it without being creepy! LOL.

The process of shooting Boudoir was really cool! It's like being behind the scenes at America's Next Top model or something. Rock was so patient with me and understanding of the fact that I had no prior experience with any of this. He also has an awesome studio and his lighting techniques are one of my favorite things. He has wonderful ideas, gives great feedback while shooting and I appreciate how he took the time to explain what the light scenarios were going to do as he was setting them up!

I have appreciated the new perspective I have on myself and my body.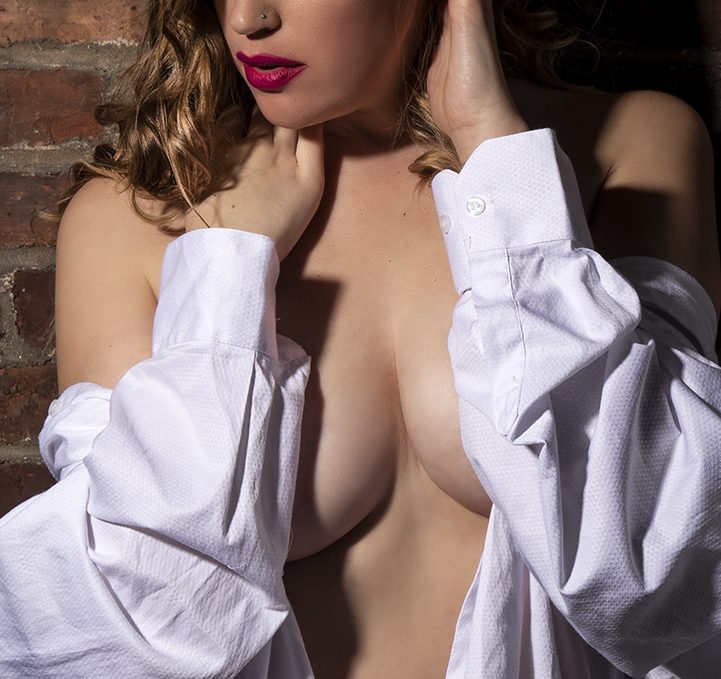 Wendy Marshall |
"Before the photo shoot, I was very worried about being in an environment that was uncomfortable and/or unsettling but I was happy to see that the studio was extremely clean and well maintained. I have done photo shoots before where there was minimal instruction so I was very pleased at the help I received from Rock Carter with modeling poses, techniques, and ideas. My photo shoot with you all was a very empowering experience and I would highly recommend you!"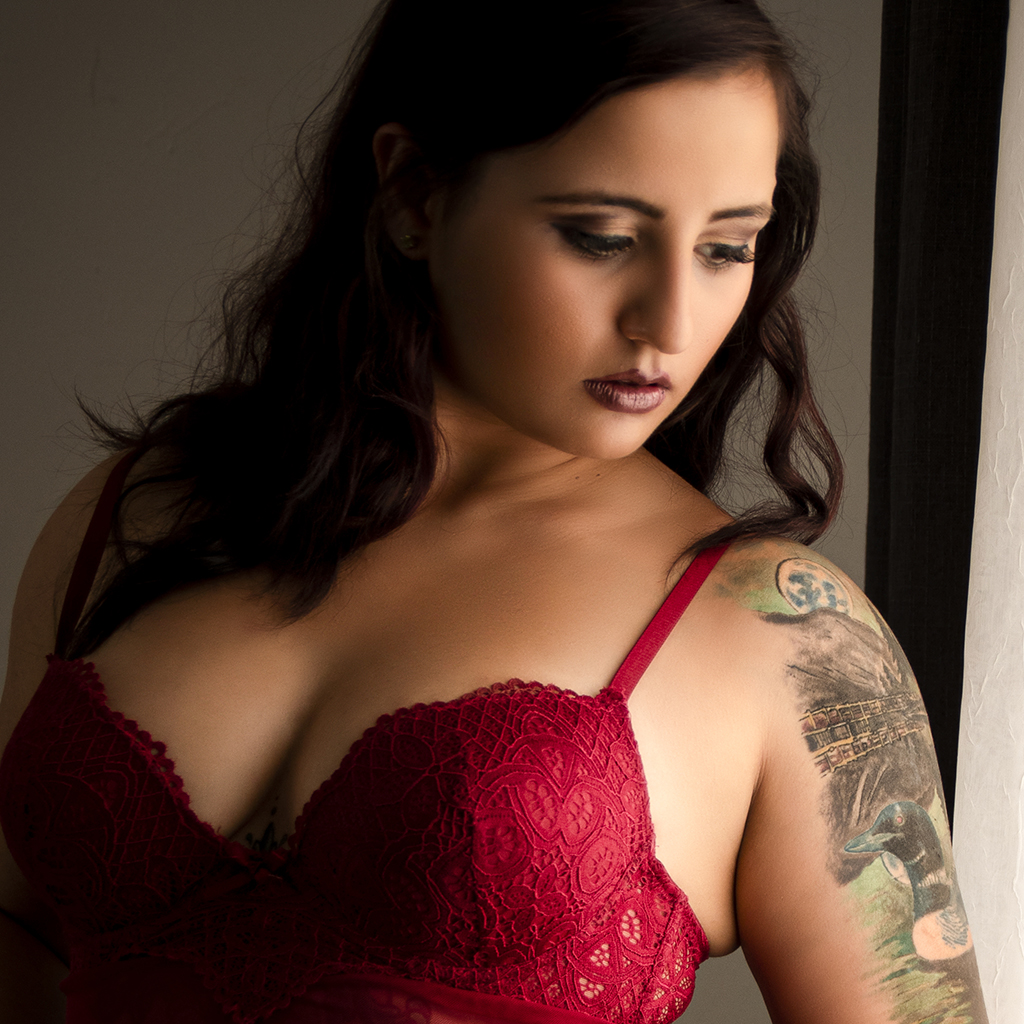 Mora Gold |
"I see that beauty comes in every body type, whatever shape and size. My body has gotten me through the most difficult times of my life and fought for its life even when I did not want to. Our body is our home and we only have one.

Thank you Rock Carter! I Loved this shoot. It made me feel empowered and beautiful. You were amazing to work with and shoot with!"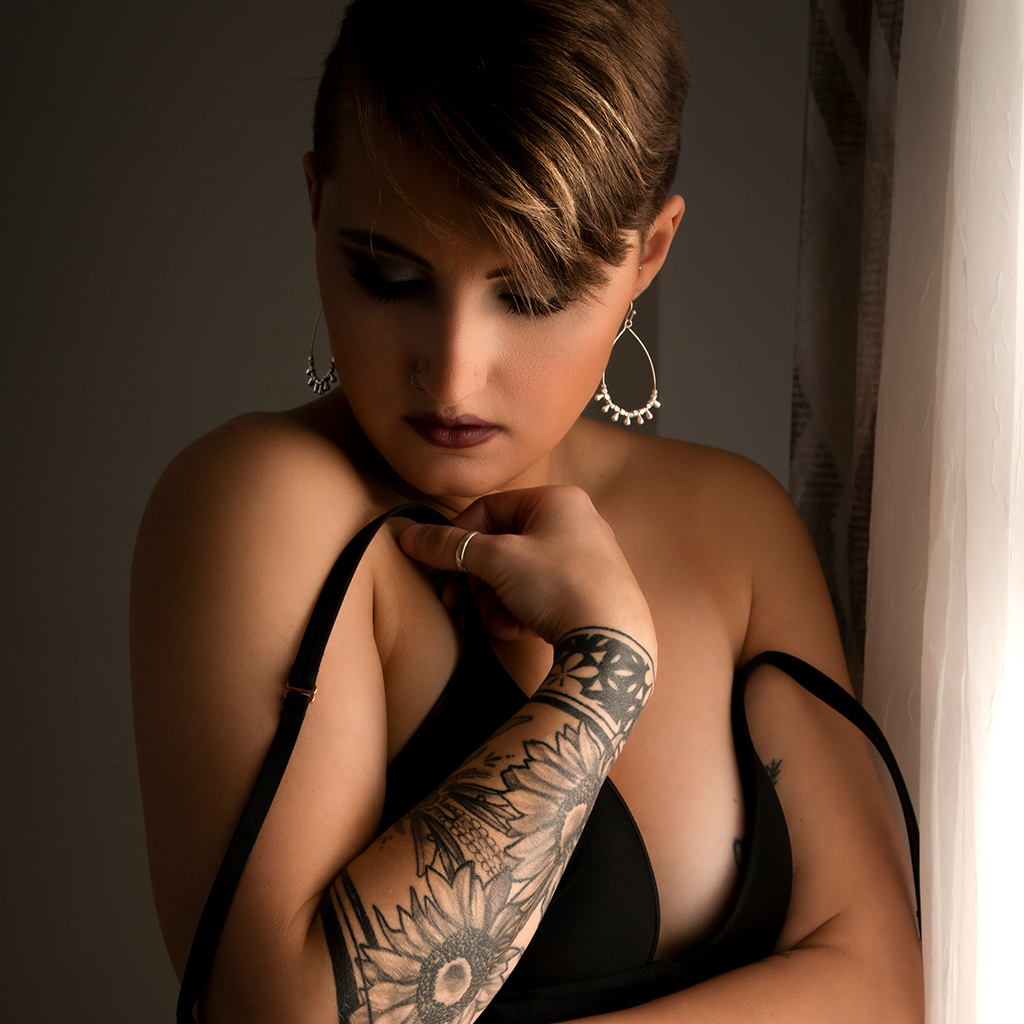 Hannah Thomas |
"I always have mild concerns when working with photographers that I don't know but those were put to rest easily since I was permitted to bring an escort with me to the shoot. Rock Carter is a professional and very easy to work with. He is always aware of your comfort level and he communicates quickly and professionally in response to any questions that you may have. He was excellent at giving direction in regards to posing and kept a fun atmosphere.

I liked that I was able to look at pictures after the shoot and I received my retouched images in a timely manner. The set was beautiful and the shoot was organized with precautions set in place for Covid-19."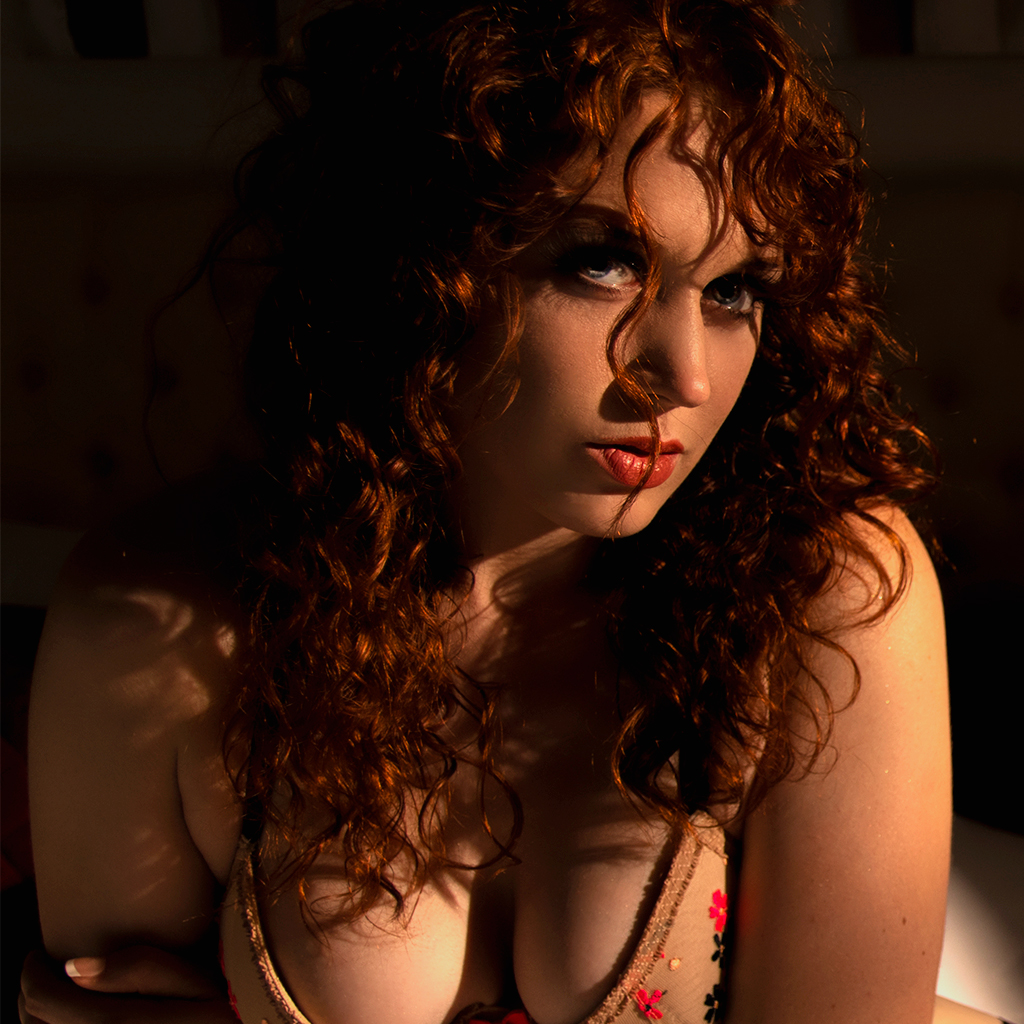 Gretchen Settle |
Freelance Model
"It was very educational and fun working with Rock. I appreciate the time he takes to help you to develop your craft and how technical he his to get you to understand the overall vision. I can see us doing plenty of other shoots in the near/far future."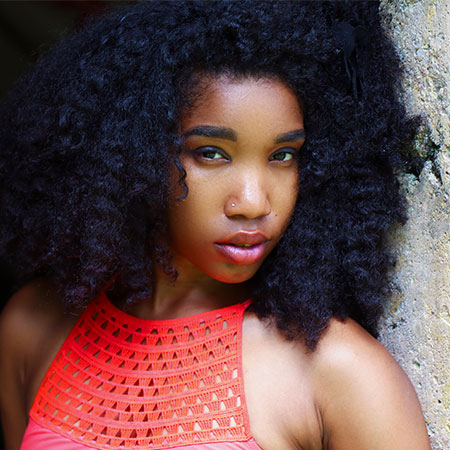 Krystal Yizar |
Aspiring Model